2020 Nissan Versa Video Tour!
The outgoing Nissan Versa had the distinction of being the cheapest new car in America and reaching more driveways—or perhaps just more rental fleets—than any other car in its class. But while it was popular, it lacked personality and style. Now, however, Nissan atones for those automotive sins with the all-new 2020 Versa, which has vastly improved over its predecessor.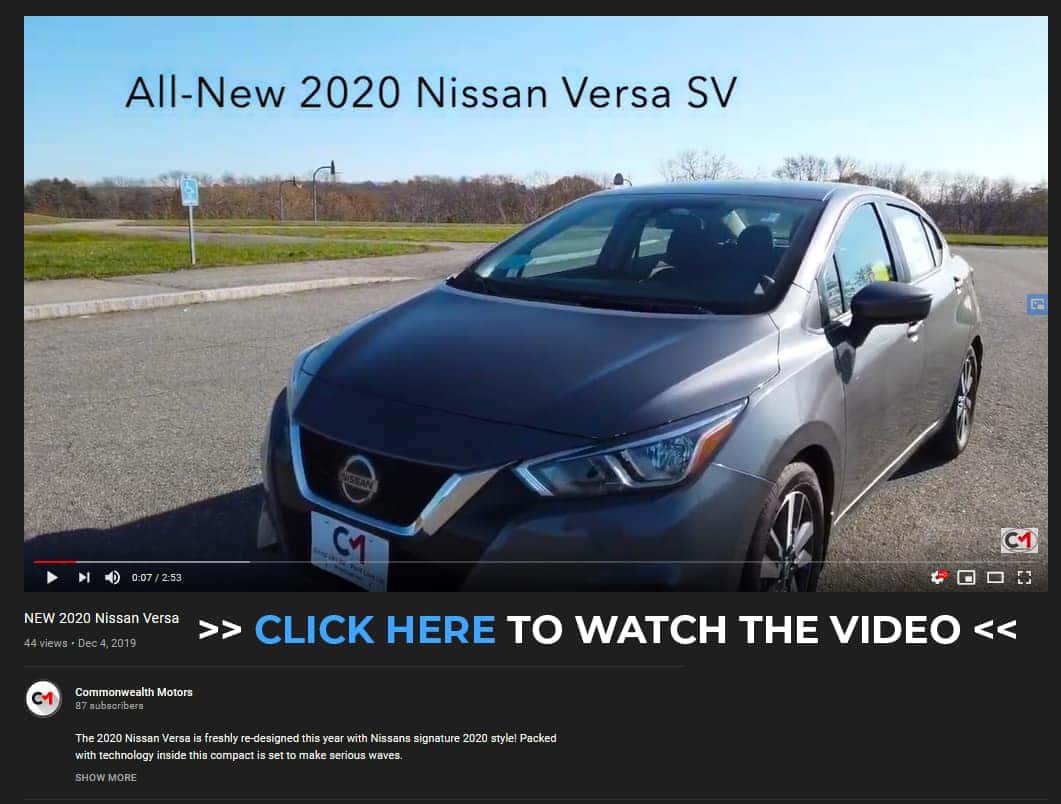 Completely Re-Designed Interior and Exterior to really set the tone for the 2020 Model Class.