Do I Need All-Wheel Drive?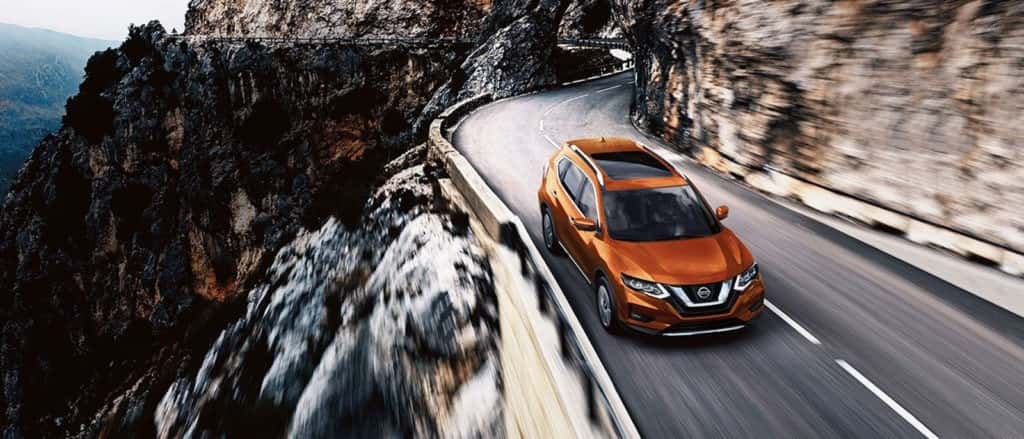 Do you need all-wheel drive? Probably. Whether you hail from Salem, Haverhill, Lowell, or right here in Lawrence, you've probably heard all-wheel drive being touted by auto manufacturers as a necessity, and you may well have found yourself asking whether it's a smart choice for your new Nissan Rogue. Commonwealth Nissan wants to help you sort out your auto needs by giving you a brief overview of the perks of all-wheel drive so you can make the right call.
The Four Drivetrains
In general, there are four types of drivetrain you can choose from: front-wheel drive, rear-wheel drive, four-wheel drive, and all-wheel drive. Most modern, non-truck vehicles have either front-wheel drive or all-wheel drive, though each of these drivetrains offers something unique.
Front-wheel drive is generally more fuel efficient, while it also makes cars easy to use and provides decent traction and handling.
Rear-wheel drive is usually used in trucks and performance cars, because it gives you sportier handling and helps to push the vehicle forward, but it can be a bit dangerous on ice, snow, or uneven terrain.
Four-wheel drive is usually best for all-terrain vehicles and particular heavy-duty trucks, in part because it's expensive and does not provide strong fuel economy—it's more of a specialty drivetrain.
Finally, all-wheel drive sends power to all wheels and said to be helpful in difficult weather and terrain conditions.
Do I Need All-Wheel Drive?
We already said that you probably want all-wheel drive on your next vehicle, if it's available. You'll find it an option on most SUVs, like the Nissan Pathfinder and the Rogue. Many drivers are afraid all-wheel drive is the mark of a gas guzzler, but the times have changed. Modern intelligent AWD systems have come about that only engage when they sense traction loss, maximizing both efficiency and handling.
In New England, all-wheel drive can be helpful especially during the winter, when the roads get icy and you want to be able to depend on your car to give you reliably safe performance. By improving traction—and this is especially true when you're talking about cars that adjust power distribution to create optimal traction—all-wheel drive can be a real boon during the winter time. And now you don't have to worry about it impacting your fuel economy like old systems used to.
Nothing every replaces a confident, aware driver at the wheel, but all-wheel drive can offer you peace of mind.
Explore Your Drivetrain Options Today
In order to explore Nissan's all-wheel drivetrains, contact the sales team at Commonwealth Nissan. In addition to the SUV lineup, you'll find Frontier and Titan pickup trucks with 4WD as well. We think it's just a matter of finding the right one for you.