How the 2018 Nissan Rogue Safety Features Protect You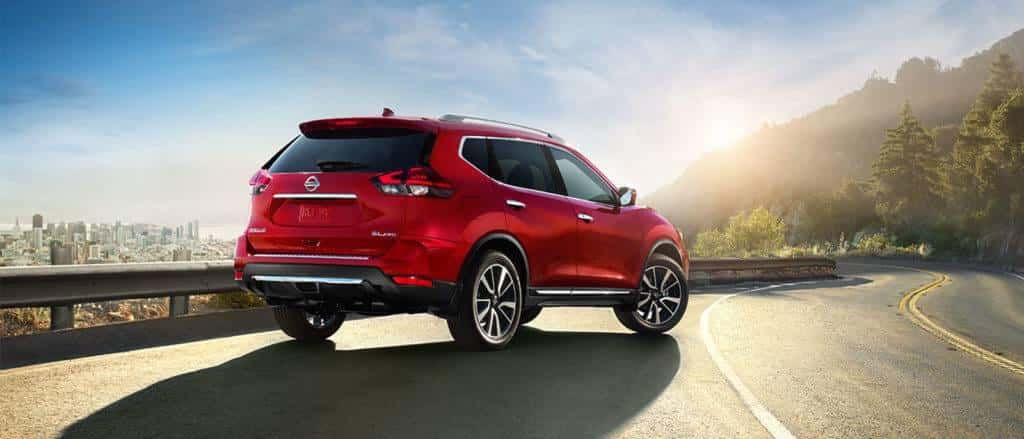 We know that for most of our Lawrence drivers, a crossover is a family vehicle, and that's why we're proud that the 2018 Nissan Rogue safety features are state-of-the-art. More than just seat belts and airbags, the Rogue sports a long list of advanced technologies to help you actively avoid an accident – from the familiar streets of Haverhill and Andover to your next cross-country trip. Discover the safety features below and see how the 2018 Rogue was names a Top Safety Pick by the IIHS.
Safety Features Bring Peace of Mind
A driver always needs to be aware of the road and their surroundings, but an extra reminder of a possible danger could meant the difference between a serious accident and a near miss.
Forward Collision Warning – The Rogue features a Forward Collision Warning system that is able to sense impending collisions and then employ a series of audio and visual warnings to bring your focus to the road.
Tire Pressure Monitoring System – This system constantly monitors tire pressure to ensure your Rogue is riding evenly on all 4 tires to minimize erratic behavior.
Moving Object Detection – The Moving Object Detection feature surveys the area around you and lets you know when it spots moving objects in your vicinity that may pose a threat.
Blind Spot Warning – Meanwhile, its Blind Spot Warning enables you to monitor your blind spots before doing one final visual check when changing lanes or merging.
In addition to these safety technologies, the Rogue also has a suite of advanced airbags designed to deploy with the right amount of force for a given collision – just enough to cushion.
Now that you know a bit about what sets the 2018 Nissan Rogue safety apart from older vehicles and models from other brands, let us show you how comfortable the Rogue interior is and how energetic it feels on the road. Contact Commonwealth Nissan today to schedule a test drive and see the Rogue firsthand.
More from Commonwealth Nissan